Personal Training Services
sitesmart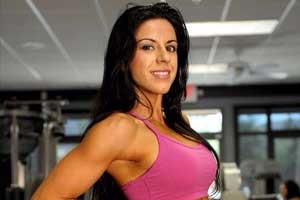 Carolina Granados is a certified personal trainer in Las Vegas, Nevada.
Customized Personal Training Programs
Fitness Testing and Assessment
Strength Training and Cardiovascular Conditioning
Nutritional Analysis
Core Conditioning
Balance and Flexibility Training
Functional Training
Who needs a personal trainer?
New Exercisers: Carolina can teach you how to exercise safely and correctly through guidance and education.
Experienced Exercisers: If you have become bored with your current program or your results have plateaued, Carolina can help take you to a higher level of fitness with a new workout program.
Goal-Specific Exercisers: If you are training toward a specific event or goal, Carolina can design a program that is detailed to your needs.
Weight Loss Goals
Strength & Conditioning
Older Adults & Seniors
Pregnant Women
Injured or Rehab Clients
Sport-Specific
Pilates
Yoga
Stretching