Las Vegas Strip Personal Trainer
sitesmart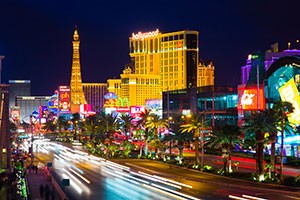 Carolina Granados is your hotel, casino, or high rise personal trainer in Las Vegas. Travel, whether for business or pleasure, can wreak havoc with your good intentions for maintaining personal health goals. Living in one of our beautiful Vegas high rise communities can make it a pain to get out and active. Let Carolina help you keep your fitness goals on track. On your next visit to Las Vegas, NV, be it for business or pleasure let Carolina come to your hotel or high rise gym as your personal trainer.
She Comes To Any Gym On The Strip
As a certified, professional hotel personal trainer, Carolina will work with you in the hotel gym of your choice. Experience with a wide range of clients with diverse abilities and challenges gives Carolina the expertise to work with you at whatever physical level you find yourself. Has your progress plateaued? Let Carolina help you push past that plateau to an even higher level of fitness. Carolina can train you in any hotel gym on the Strip:
Luxor
Excalibur
Monte Carlo
Treasure Island
MGM Grand
Circus Circus
Bellagio
Venetian
Stratosphere
New York New York
Bally's
Mandalay Bay
Flamingo
Aria at CityCenter
Mirage
Planet Hollywood
Caesars Palace
Vdara
Paris
Cosmopolitan
Wynn
Palazzo
Las Vegas Highrise Condo Personal Trainer
Inconvenience is no longer an issue with personal trainer Carolina Granados. Whether your goal is to get back in shape, get ready for a competition, or to be ready to hit the beach this summer, Carolina, as your highrise gym personal trainer, will give you the customized training you are looking for. There are no more excuses for not going to the gym. She will come to your Las Vegas high rise condo:
City Center
Veer Towers
Panorama Towers
Mandarin Oriental
Sky Las Vegas
Turnberry Towers
Turnberry Place
The Martin
Panorama Towers
Allure
Park Towers
The Meridian
Boca Raton
Manhattan
One Las Vegas
Park Avenue
Juhl
The Ogden
Soho Lofts
Newport Lofts
Urban Lofts
With Carolina, you have the convenient option of a personal trainer for high rise condos, a city center area personal trainer, and a Las Vegas Strip personal trainer. Carolina's background and training make her a great choice as a personal trainer for tourists, business travelers, or local residents of Las Vegas high rise condos.
Get Fit On The Las Vegas Strip
Need a personal trainer while on vacation in Las Vegas? Looking for a trainer to come to your high rise condo gym? Let Carolina Granados help you reach your personal fitness goals. Contact her today for a personal consultation.