Injuries & Rehab Training
sitesmart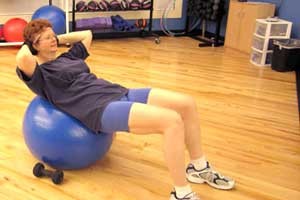 Injury personal trainer Carolina Granados in Las Vegas, NV, can provide you with the customized training you need to regain your strength and balance after an injury. Unfortunately, accidents happen. It could be a sports injury, a trip or fall, or even a car accident. Whatever the cause, rehab or physical therapy after an accident may leave you wanting a more personal touch. Carolina can give you the one-on-one attention you need to build a strong body as you heal.
Strength & Balance Training After Injury
Even if you have already done physical therapy, you're probably not back to 100%. After you heal, you may have lost some muscle strength and balance due to immobility. Carolina Granados understands this and customizes your training plan to work with your limitations. The benefits of choosing Carolina for personal training after injury and physical therapy include:
One-on-one attention
Restore strength after prolonged immobility
Work the entire body, not just the injured area
Regain balance
She offers exceptional one-on-one training, so she knows exactly what your body needs.
Personal Training After Accidents Or Sports Injury
An accident or sports injury can throw off your game, balance, and overall health. Healing is just the beginning. You need a personal trainer that can adjust to your specific needs while providing a whole body workout. You may be recovering from:
Ankle Sprain
Groin Pull
Hamstring Strain
Shin Splints
An ACL Tear
Knee Injury
Tennis Elbow
Broken Leg Or Arm
Back Injury
Neck Injury
Carolina will help you work your entire body, so one side isn't stronger than the other. Downtime or the healing process may be affecting your balance or mobility. Long periods of not moving as you heal may have decreased your muscle tone and strength. Carolina's experience as a personal trainer after injury will help you regain your strength and balance until you feel like yourself again.
Get Personalized Attention Today
As your Las Vegas personal trainer after injury or accident, Carolina Granados recognizes that your body needs more individualized strength training than regular physical therapy sessions can provide. Contact Carolina today for a personal consultation.