Pilates Classes
sitesmart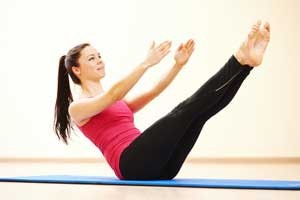 If you live in Las Vegas and are interested in taking pilates classes, then Carolina Personal Trainer has the class for you. Carolina teaches affordable classes held at City Athletic Club – and the best part is that you don't need to be a gym member to take her classes. Each trainer pays dues to be able to use the facilities, which means no gym fee is passed on to you. Drop-ins are always welcome.
Try out pilates for the first time in an easy non-intimidating type of environment, beginners are encouraged to try a class and see what you think. On a typical Sunday, the classroom has lots of space to stretch out and Carolina's classes are geared for all skill levels. Bring all of your friends and make it a group experience.
From Beginners To Advanced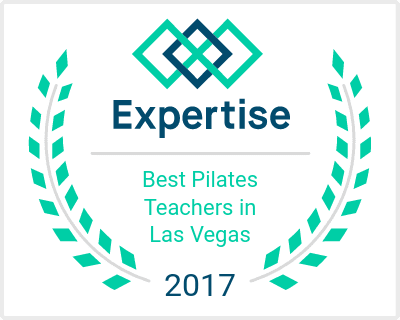 Carolina's pilates classes are a unique type of mat training that are open to all fitness levels. These classes will help strengthen your abdominal muscles as they focus on achieving a stronger "core". This workout is not just for the body, it's also for your mind. You will leave feeling refreshed and stronger.
Pilates Classes Offered At City Athletic Club
Carolina offers Pilates classes in Las Vegas every Sunday at 12pm at City Athletic Club.
It's a $5 drop in fee for non-members and free for club members.
Carolina teaches a unique mat Pilates class that is open to all fitness levels.
All exercises in Pilates involve using the deepest layers of abdominal muscles attaining a strong "core."
This class is the ultimate mind-body workout; participants should leave feeling relaxed and refreshed.
Private sessions are available, upon request.
No Membership Required
Pilates is a series of effective body contouring exercises that help you build strength, coordination, flexibility and endurance. In Carolina's Pilates classes, she will teach you to focus on correct spinal posture, proper breathing, pelvic alignment and complete concentration on smooth-flowing movement. There is no membership required to attend Carolina's Pilates class at City Athletic Club.
Who Can Benefit From Pilates?
Contrary to the common notion, Pilates can be performed by everyone. you will become aware of how your body feels, how to control its movements and where it stands with regard to stamina, endurance, and strength. Once you start attention Carolina's Pilates classes on a regular basis, you will have a better posture. Thus, you will be less prone to injuries. In a short while, you will experience better overall health.
Why Take A Pilates Class?
Whether you are a healthy adult, child or elderly, Pilates classes will benefit you in one form or another. If you are looking for a Pilates class in Las Vegas, Join Carolina every Sunday at 12pm. Carolina also offers private Pilates classes for those who want more personalized training.
What Is Pilates?
Pilates is a type of exercise that focuses on balancing the entire body by developing core strength and flexibility. The series of exercises taught by Carolina will make you stronger, leaner, and more graceful over time. You will strengthen your core muscles, which are the deep, internal muscles of the abdomen and back. As you develop more core strength you will also stabilize and strengthen your entire body.
Is Pilates For Me?
Pilates benefits a wide variety of people including athletes, dancers, seniors, new mothers, rehabilitation patients, and many others. If you are interested in losing weight, increasing strength and getting an overall full body workout, then pilates is the exercise for you.
How Is It Different Than Yoga?
Pilates uses breathing techniques and rapid movements to energize muscles, allowing you to exercise more effectively. Because pilates movements are more intense than yoga, and it is possible to achieve quicker results. Both yoga and pilates are excellent stabilizers and can help with back pain, however, if you do suffer from back pain it is recommended to tell your instructor prior to engaging in exercise.
Benefits of Pilates Classes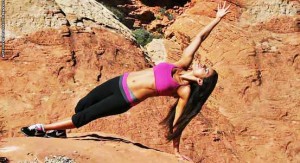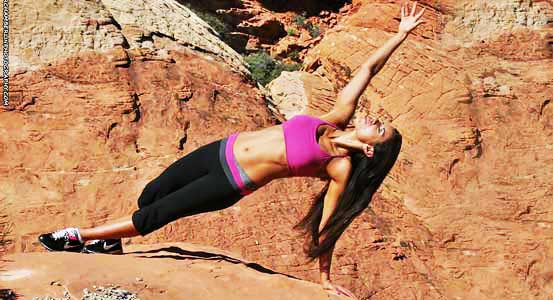 There are many great reasons to begin pilates classes including achieving your weight loss goal, becoming more toned, or strengthening your back. Other reasons may include certain types of rehabilitation, if you recently had a baby, or if you are looking for a fun way to exercise without using weights or a treadmill.
Joining a class will help motivate you to exercise more often and get your body moving.
Benefits of Learning By Instructor
There are many benefits of learning from an instructor versus on your own. Your instructor will help you to achieve the proper body positioning and technique while correcting any posture issues you may be unaware of. Correct body positioning is extremely important in pilates and will help you achieve results in less time. Not only will our instructors motivate you to come to class and do the workout, they will also help you to achieve your best workout performance.
Join Carolina for Pilates Classes every Sunday at 12pm at City Athletic Club in Las Vegas!